Karen's Mission: To Promote Greater Public Access to Preventive Oral Hygiene Care.
It is so much easier brushing our own teeth rather than someone else!  When an individual has to rely on a caregiver to brush their teeth, often it is not done as thoroughly due to access and behaviour.  The plaque and food accumulates on the teeth and cavities often form along the gumline.  This decay continues and teeth break off.  This plaque/food is bacteria in the mouth, can be ingested or aspirated into the lungs causing pneumonia.  Plaque induced gingivitis develops which presents as very puffy, red and sore gums.  This can make chewing difficult and painful.
Brushing with Listerine or Crest ProHealth rinse or a prescribed liquid called Chlorohexidine can help improve gum tissues.
We also show care providers how to carry out oral

hygiene

care competently and comfortably by thorough brushing along the gumline using the correct devices. 
Good dental health has officially been linked to having a better ability to manage Covid19.
A study at McGill University identified a strong link between periodontitis (a common form of gum disease) and severe Covid 19 outcomes. People with periodontitis were found to be 3.5 times more likely to require hospitalization, 4.5 times more likely to require a ventilator, and 8.8 times more likely to die from Covid 19.
Poor dental hygiene can increase risks in COVID-19, as well as increase risk in areas such as:
● Heart & stroke concerns
● Diabetes
● Dry mouth
● Other chronic conditions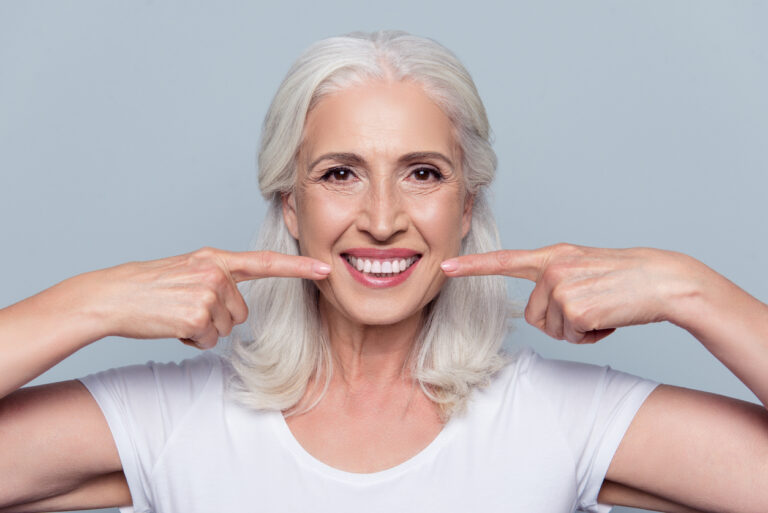 The Importance of Mobile Dental Hygiene Services in Long-Term Care Facilities for Those with Full Dentures Share on facebook Share on twitter Share on linkedin
Read More »