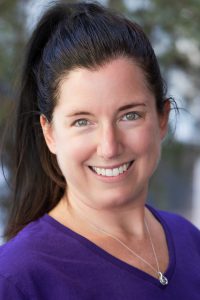 Meet the Mobile Hygienist.
Karen De Luca has been a Registered Dental Hygienist for almost 20 years. She spent the first 8 years of her career as a Dental Assistant. With much encouragement from fellow hygienists, she decided to return to school to elevate her skills as a Hygienist. After graduation, she worked in a periodontal specialty office, this opportunity enhanced her skill development immensely. Following this she worked at family-oriented general practices until an amazing opportunity arose to become an independent mobile dental hygienist.
Roving Dental Hygiene is proud to be Kingston's first mobile hygiene practice.
Karen has a lot of understanding and experience with seniors who have Dementia through her in-laws, that have different types of Dementia and are currently living in senior communities. She is very aware of the needs of residents in long-term and retirement homes and is passionate about providing excellent oral care to help seniors maintain their oral health.