We come to you when you need us.
We bring dental hygiene services to you or your loved one's location. We provide services: bedside, in a wheelchair, at home, or at long term care facilities
Compassionate Dental Care! Always on the MOVE!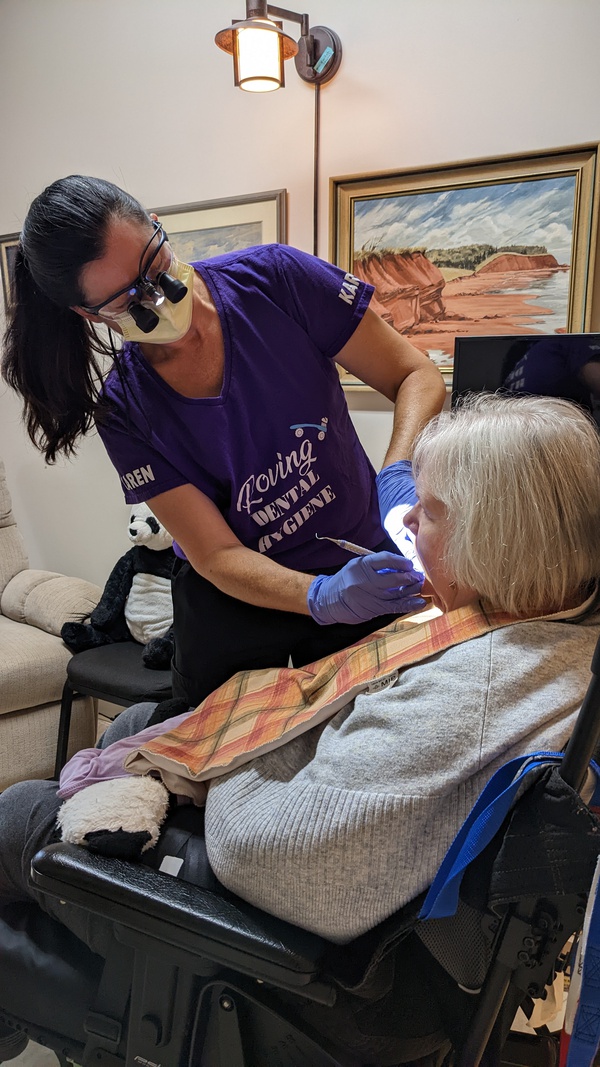 How does aging affect oral care?
Oral health is a significant factor affecting senior's quality of life, overall health, and wellbeing. Tooth loss, tooth decay, gum disease, dry mouth, and oral cancers are commonly experienced by older people.
Often seniors lack the dexterity to brush their own teeth thoroughly.
Dental hygienists visiting the home on a routine basis can significantly reduce bacteria forming on teeth called plaque.
Plaque is bacteria that causes cavities, broken teeth, pain, and infections.
Plaque inhaled when coughing can cause pneumonia.
All of this affects eating, drinking, and overall wellbeing.
If a higher level of care is required we can refer to a local dentist.